Mission Statement
Ashcroft is governed by regulatory and international statutes that place a range of obligations on our employees throughout the world. Ashcroft observes national and international foreign trade laws and manages its business responsibly in accordance with these statutory and regulatory requirements of the countries in which it operates.
Primary responsibilities of the Ashcroft Trade Compliance Department are:
To ensure that all areas of the Ashcroft organization are in regulatory compliance with applicable Import and Export laws and regulations

To maintain and assess Ashcroft's policies and procedures to ensure they promote and reinforce a culture of integrity and ethical business principles and practice
Safety & Security Practices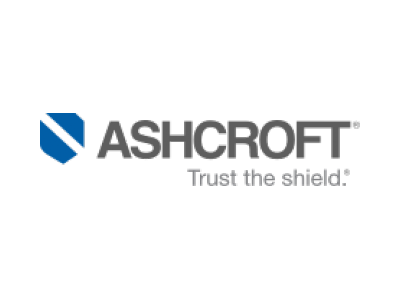 Customs and Border Protection (CBP) requires that all corporations engaged in Importing and Exporting maintain consistent reviews in keeping with current updated regulatory standards as well as proposed legislation that may have an impact on trade conduct. The Trade Compliance Department ensures these business practices are in place
At Ashcroft, trade compliance is focused on the following activities:
Conducting risk assessments of all import and export processes

Technology or software in accordance with U.S. and international trade laws and regulations

Valuation, Tariff Classification and Export Control Classification (ECCN)

ITAR licensing for controlled products, Country of Origin marking

Denied Party Screening, U.S. Embargoed and Sanctioned Country screening

Intellectual Property Right Protections, Free Trade Agreements and the application of all Export Trade Controls
Managing Risk
All alleged regulatory violations or trade misconduct must be reported to Laura Richard, Global Manager Import/Export Compliance at 203-385-0656.
The Ashcroft Trade Compliance Department will initiate an investigation and evaluate against standards of regulatory conduct and will recommend the proper resolution within the boundaries of international trade policies, export controls and U.S. and foreign government agencies.
The Trade Compliance Department will be the liaison with Customs Border Protection (CBP) and the Department of Homeland Security (DHS). 
Our Stewardship & Principle
Ashcroft is committed to all regulatory policies and procedures.  The Trade Compliance Team keeps current with all applicable national and international compliance laws and regulations. The team identifies business transactions that may potentially violate those statutes.
Ashcroft's commitment to maintain integrity in all business transactions is supported through identification and avoidance of improper influence. Strict separation of business and personal interests is maintained to prevent illegal, unethical, or improper conduct. Commitment and adherence to regulatory transparency in all Import and Export transactions is of the utmost importance.
Contact Ashcroft
Ashcroft is a trusted source for pressure, temperature, and test instruments around the world. Learn more about how we can help you protect your people, processes, and profits.
Contact Us